Aparthotel Paguera Beach
Enjoy a few special days in Mallorca with the best online price
Immediate confirmation via email

Real offers not seen on any other website.

The best experience at the best price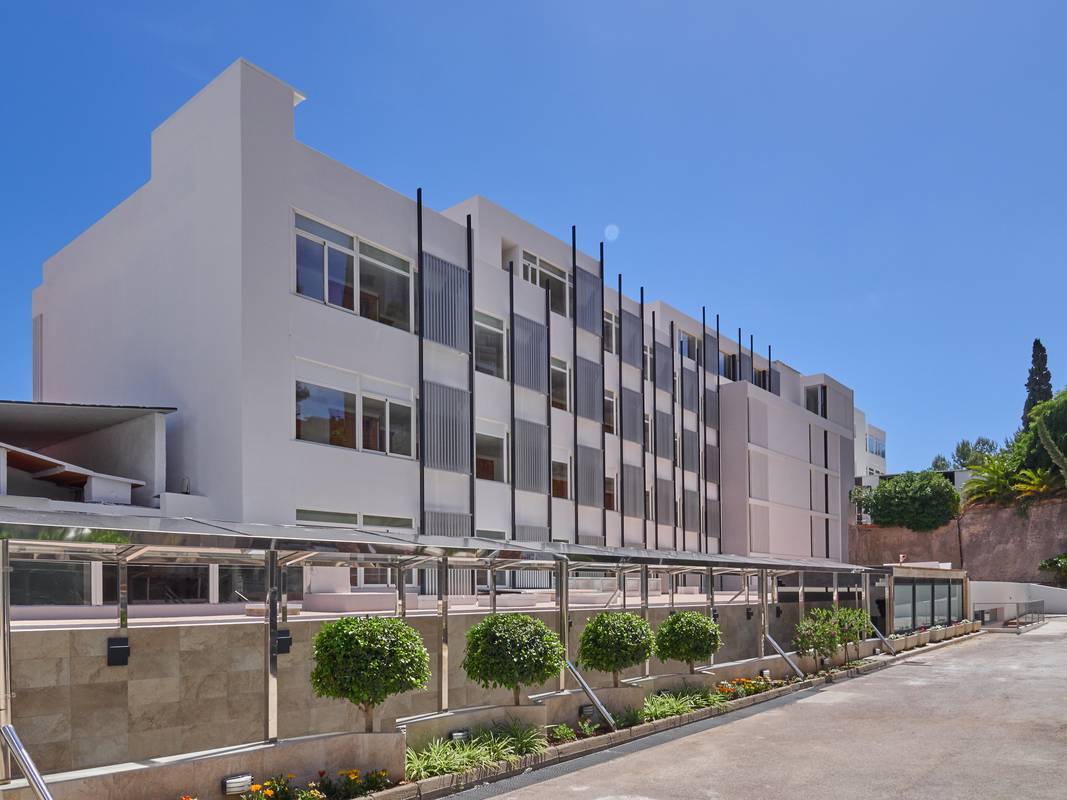 Welcome to Aparthotel Paguera Beach Palma de Mallorca
The totally refurbished Aparthotel Paguera Beach is your perfect choice when looking for a relaxing holiday in Paguera, one of the most charming destinations in the Mediterranean.
Leisurely days of sun and beach, or hiking and activities, and exciting nights, ... Whatever it may be, the Aparthotel Paguera Beach is the perfect choice of accommodation to ensure your well being and make your holidays simply unforgettable.
Our aparthotel offers you useful facilities and services: very spacious studios with terrace, outdoor swimming pool, delicious cuisine, private parking, pool bar, reception, airport transfer, gym... and, of course, a sensational location so that you have the best of Paguera close by while you can also enjoy a rest. Relish some unique days. Make your booking on the official Paguera Beach Aparthotel website.
Aparthotel Paguera Beach Rooms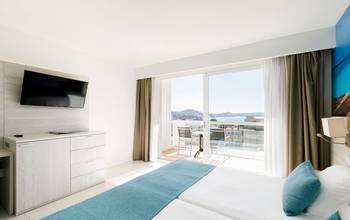 In each of the 103 fully equipped studios of the Aparthotel Paguera Beach you will find a cosy space to relax and rest. Enjoy some comfortable days in Paguera: satellite TV, air conditioning, free Wi-Fi, kitchen with kitchenware, fridge, coffee maker, microwave, terrace... and plenty of space for you to ...
See more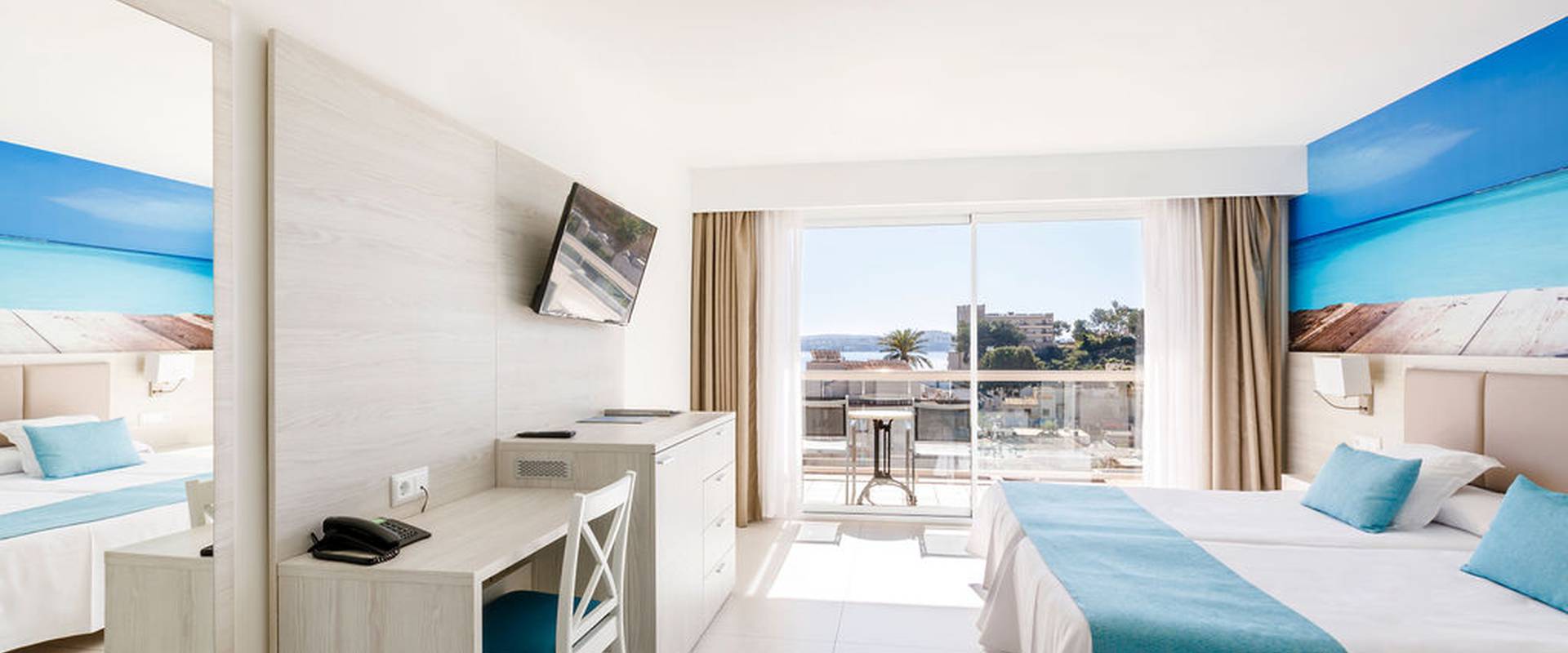 Sweet deals
In this section discover the best deals at the Aparthotel Paguera Beach and seize the opportunity to enjoy a few special days in Mallorca with the best online price. The Paguera Beach Aparthotel's official website offers you unique discounts for your holidays: experience Paguera at the best price!
See more
Services

The services and facilities of the Aparthotel Paguera Beach offer you all the comforts you are looking for on your holidays in Paguera. Indulge in our facilities and enjoy a relaxing experience in a cosy hotel in a great location. Enjoy our pool bar, gym, free Wi-Fi, private parking, 24-hour ...

See more

OUTDOOR SWIMMING POOL

Enjoy the wonderful pleasure of relaxing while swimming in the outdoor swimming pool with a separate area for children. We also have sun loungers and parasols for a more pleasant experience.

GYM

If you want to keep fit during your holiday our gym awaits you. We have various cardio machines and weights that will come in handy for you to practice your routines.

PRIVATE PARKING

With an additional cost of 8€/day, we offer you a parking space in our private car park so that you can park your vehicle safely.